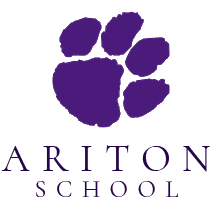 Home of the Purple Cats

The mission of Ariton School is to empower individuals to become independent, productive members of our ever-changing society.
2021-2022 School Supply List
FFA Alumni Golf Tournament
Please see the attached flyer for details!!!!
Elementary Class Celebrates Earth Day
Our students celebrated Earth Day on April 22, by participating in a scavenger hunt. Mrs. Barefoot's and Mrs. Hutto's 4th grade class split up into groups as they explored the campus. They stopped by our Ag department, visited with some baby chicks, and shared a sweet Earth Day treat when they were done!
K-3 Reading Information
If you have a K-3rd grade student, please watch this video to learn more about reading at Ariton School
Please look on the Parent page for more reading resources.
ATTENTION SEVENTH GRADES!!!
Please see the attached flyer below for your school supplies.
"Preserve the Pride" Brick
You can purchase a personalized, engraved brick permanently set in the walkway at the new Ariton Gymnasium. There are two brick sizes: 4" x 8" - $100.00 and 8" x 8" - $200.00. You can download an order form below or they are available at the school. If you have any questions, please contact Sandy Sessoms, 445-5560 or ssessoms@dalecountyboe.org.
Do You Have a "Cat Pause"?
Would you like to add a "Cat Pause" to our hallways. Maybe you have a favorite saying or an inspirational quote that you think might motivate students. Why not post it in our hallways. Please complete the order form below and return it to the school.
Jr Beta Elects Officers for the 2021-22 School Year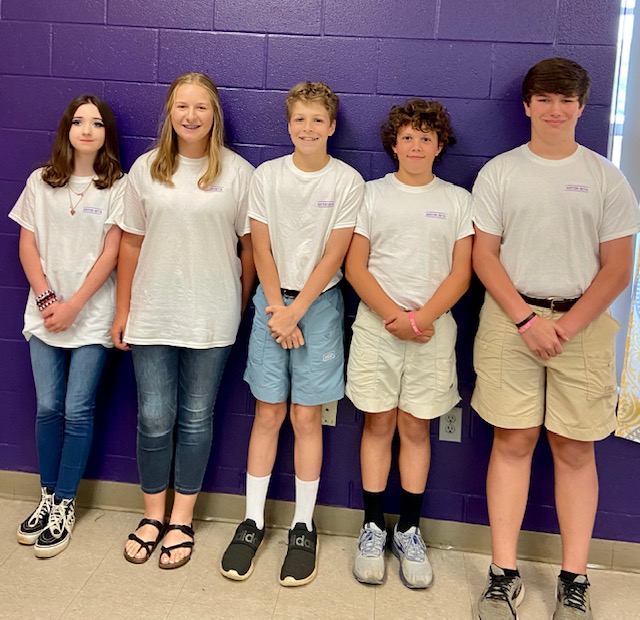 From left to right
Historian- London Slawson
Treasurer- Lizzy Faircloth
Secretary- Gardner Dunn
Vice President- Easton Kilpatrick
President- Gabe Jones
Our Bass Team is Really "Catching" On
Out of 69 teams for Angler of the Year in the Tiger Division.
Trey Connell and Bowen Jones are in 5th Place;
Luke Outlaw is in 12th place;
Slade Jones and Justin Holloway are 17th.
Way to go GUYS!!!!!