Courses Taught:
Algebra II with Trig.
Algebra II
Math 112/113
Pre-Calculus
8th Grade Life Skills
Class Schedule- First Semester
1st Block - Algebra II with Trig. (11H)
2nd Block - Algebra II (12S)
3A - Math 112 Dual Enrollment (12H)
3B/4A - Planning
4B - Life Skills (8th)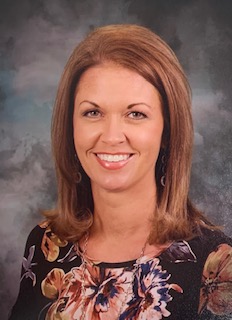 I am a 2003 graduate of George W. Long High School. I attended Enterprise Community College and graduated with an Associates Degree. I then transferred to Troy University where I received my Bachelor's and Master's in Math Education. I am married with two children, Brynlee and Briella. They both attend school here at Ariton. I love going to the beach and spending time with my family.